DGCA Ground Classes of CPL ATPL classes is the need for many CPL ATPL students in India or abroad. Aspirant's who want to start their CPL training, find it useful to join any ground classes in Delhi, Mumbai, Chennai and Kolkata and clear his DGCA ground subject like Meteorology Navigation well before they start actual flying training. Here we put the top 10 DGCA ground coaching institutes in Delhi and across the country ONLINE who are providing good classes based on our knowledge. This article is not to put anyone's credibility up or down, ranking is based on our perception.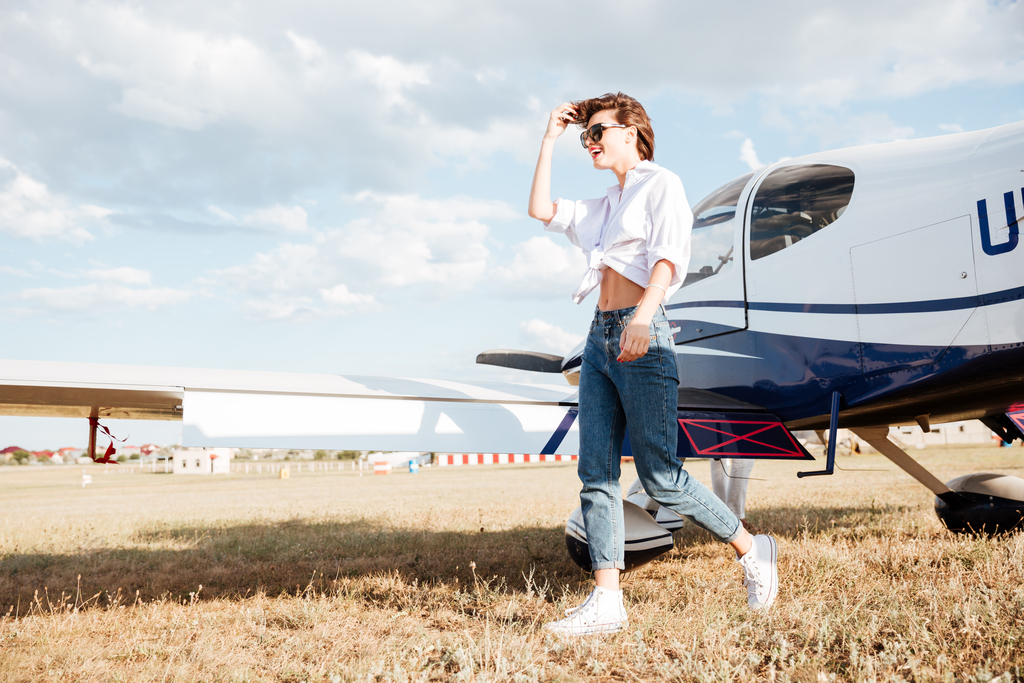 BEST ONLINE DGCA CLASSES
RTR Online Course is designed for students, who are struggling to clear the RTR (A) Exam and complete their CPL training. It is highly convenient for students flying in any flying school in India or abroad, to schedule their class slots flexibly. We take only 2-3 students in a batch and put personal attention and provide end to end practice sessions. In the course, you'll get lot of actual radio communication and ATC scenario for your real understanding. Plenty of RTR exam study materials are also available. RTR Online course is the actual demonstration between Pilot and ATC controller.
BEST DGCA NAVIGATION CLASSES IN INDIA
Can you imagine Online classes are even more engaging and useful when it comes to the platform and technology AC use. Make the Nave class state of the art, that you do not even need a physical class. It is live classroom with the access of recorded lectures, books study materials and question banks.
Moreover, AC is proving videos solving on the NAV question bank. It appears to you is like, you are solving those questions. A The best solution to pass your DGCA NAV exam and gain knowledge.
BEST DGCA METEOROLOGY CLASSES ONLINE
The course will cover DGCA Met syllabus and follow I C Joshi and Oxford Meteorology book concepts. Live classes are conducted by Airline Pilots on interactive platform. This course will explore the science behind weather systems by teaching the observational skills needed to make a forecast on day to day flying needs. We'll discuss the physical processes driving weather and the global forces that shape global climate systems. Finally, you will have plenty of question solving and Mock tests to evaluate your knowledge.
1. Capt. Sahil Khurana Aviation Academy
Capt. Sahil Khurana Aviation Academy is very well known and reputed as per past students ratings. The description says, committed to quality and always delivering the best classes which is fun to learn. The academy provides in depth understanding and guarantees 100% satisfaction.
Golden Epaulettes provides 4 step CPL ATPL ground classes. STEP 1. Navigation STEP 2. Aviation Meteorology STEP 3. Radio Aids and Instrumentation STEP 4. Navigation Composite. Inspite of that, Golden Epaulettes provides list of complete courses
1. Commercial Pilot License ( CPL ) Ground Classes
2. Airline Transport Pilot License ( ATPL ) Ground classes
3. Capt. Ahluwalia Aviation Academy
Capt. Ahluwalia Aviation Academy is located in E-1054, 1st Floor, Opposite PNB Bank, Behind Subway Outlet, Ramphal chowk, Sector-7, Dwarka. It provides assistance to FLY in USA, New Zealand, Australia and South Africa

Eligibility :
10+2 or its equivalent with a minimum of 50 percent marks in mathematics and physics.
At least 16 years of age to start pilot training.
Vision in one eye must be perfect. (6/6 eyesight) In the other eye, you could have an imperfection of 6/9, which must be correctable to 6/6.
You must be free of any disease that can hamper normal function and get your DGCA Class 2 Medical.
We provide Training for All DGCA CPL Subjects
Your first Step to become a Pilot
Located in Lado Sarai, New Delhi Flightrule Aviation Services limited provides "THE BEST CLASSROOM BASED GROUND TRAINING FOR DGCA CPL EXAMS"
Flightrule Aviation Services LLP brings you one of the most comprehensive ground training for the DGCA CPL exams. Our Faculty has thousands of hours of flying experience in Airlines/ Commercial Aviation and the Military.
Our courses comply with the DGCA CPL exam syllabus and are backed by periodic exams, assignments, and a state of the art Moodle Learning Management System.
5. IGAI Indira Gandhi Institute of Aeronautics
IGAI STORY
''16 years of passion, dedication and commitment has today made us India's leading Aviation training academy. Our past success in shaping careers of student from all walks of life gives us the strength and inspiration to touch even more dreams and help them fly ever higher.

IGIA, having carved a niche in the aviation training domestically, is now set to spread its wings and offer training internationally too in the fields of Aviation, Hospitality, Tourism, Aviation English and has formed renowned international associations to serve the goal. It has widened the scope and the quality of the training thus offered and helped meet us the international levels of training.

Our guiding mojo that "It doesn't matter where one comes from. What matters is where one is going to." has helped us even evolve and transform a many students' careers whose past record wasn't too impressive.

In our endeavour to cover gamut of aviation and related industry, IGIA has designed most focused courses. IGIA offers Pilot Training & Type Rating courses too through our national and international associates which are as per Director General of Civil Aviation, Govt. of India's specifications.
Starting in 2003, we have come a long way training all over India and are embarking with the same zeal and fervour to train internationally. Join us. We'll take you along.''
The list is to be cotinued ....... We are researching and collecting user feedback to make the list complete. If you are a student, share your experience with us joining the discussion board on Aviator Cloud .
If you are a CPL ATPL Ground School representative write us to feature your academy. Email us [email protected]