Oxford Air Navigation book is the bible for aviation students intend to acquire knowledge and clear the DGCA CPL ATPL papers. You can't think of an alternative of the JAA ATPL Theoretical Training Manual: Navigation book published by Oxford.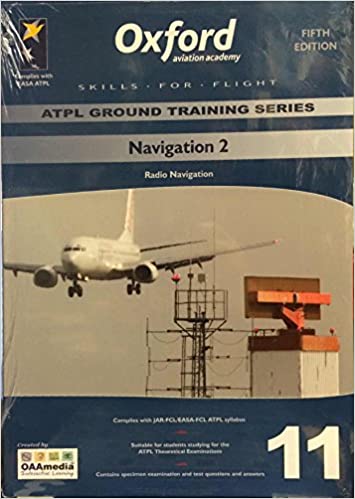 The book is very well written and explained all the concepts. There is an exercise portion at the end of every chapter, which is very important and useful to check your knowledge that you learned from the chapter.
This is a must do item before appearing to any Air Navigation Exam .
---
Product details
Publisher ‏ : ‎ Transair (UK) Ltd; 2004th edition (1 June 2004)

Language ‏ : ‎ English

ISBN-10 ‏ : ‎ 1904935109

ISBN-13 ‏ : ‎ 978-1904935100

Item Weight ‏ : ‎ 1 kg 130 g

Country of Origin ‏ : ‎ USA
Get the book here OXFORD AIR NAVIGATION BOOK