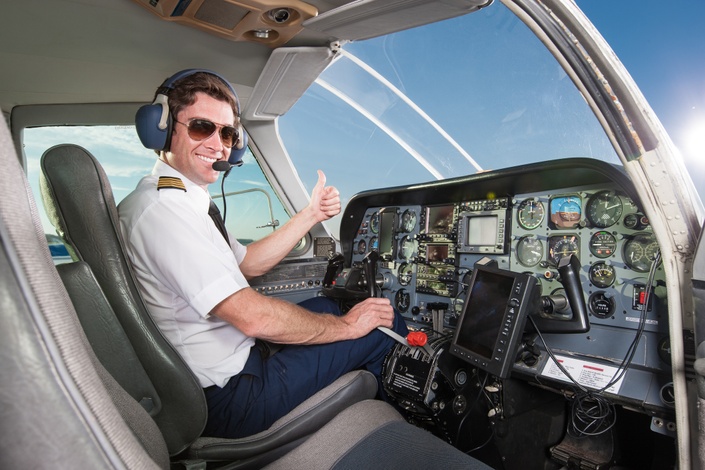 Qatar Airways Cadet Pilot Aspirant's Online Preparation and Assistance Course
Self Paced, Online Assistance and Preparation Module to prepare for Cadet Pilot Entrance Exam.
Watch Promo
Qatar Airways Cadet Pilot Program ( All Nationalities ) is one of the best cadet pilot programs available in the world for international pilot aspirants. Most cadet pilot programs focus on national candidates only, but Qatar airways allow becoming a pilot irrespective of your country, region, and nationality. Qatar Airways Cadet Pilot Program is a golden opportunity for pilot aspirants who want to be trained in the world-class pilot training facility and get assured about their pilot jobs from the very first day. Qatar Airways is one of the best airlines globally, and being a pilot in Qatar Airways can be a dream come true. But getting selected for the Cadet Pilot program may not be easy. Candidates may have to undergo an extensive scrutiny process and compete with global talents. It's your knowledge, well-planned preparation strategy and upskilling that can make you stand alone in the long pilot aspirant's queue. Success doesn't come by hard work only; it comes from smart and effective work.
The official website says, ''Qatar Airways provides guaranteed employment for selected students of high quality of all nationalities who will be future pilots for Qatar Airways upon completing the Self-Funded Qatar Airways Multi-Crew Pilot License Program. Successful Cadet Pilots receive the Multi-Crew Pilot License (MPL) and a Bachelor's degree in Aviation.''
The Programme's benefits for Qatari Nationals :
Support for tuition fees and other tuition expenses.
The college student receives a monthly stipend.
Medical Insurance with international coverage.
The Programme's benefits for International Students :
Any Nationality
Self Sponsored
World Class training facility
Guaranteed employment to selected high calibre students from all nationalities.
Qatar Airways MPL Program International Candidates Qualifications: 2023
You must be between the ages of 18 and 26 years old at the time of beginning your MPL training.
You must be a graduate of Secondary School Education in the Science Stream (Mathematics and Physics).
A minimum IELTS (Academic) score of 6.0 total and not lower than 6.0 in each of the four components (Reading Writing, Listening and speaking).
You must pass all assessments.
Have to pass the Qatar Airways interview successfully.
It is required to acquire a QCAA Class 1 Medical certification.
It would be best if you got the official police clearance of the country where you live.
Link HERE
Confusion : Students from other countries may get confused about the '' Secondary School Education '' . Like in India, 10+2 is considered as Higher Secondary. Secondary school in Qatar can mean different things depending on the institution. Within public schools, students in the preparatory stage are between 13 and 15, while secondary school hosts those 16 to 18. In international schools, they might use other terms, such as high school and may include a different age range, such as 14 to 17. Interestingly, secondary school is not compulsory in Qatar.
Read Article
In any case, to be a Pilot and obtain CPL license, you need to complete 10+2 with Physics, Chemistry & Math.
The minimum eligibility requirements for Qatari Nationals:
You must be Qatari (or have at least a Qatari mother).
Rest all criteria are similar to International students
It is required to be able to receive the QCAA medical class 1.
You must be able to get CID clearance.
Qatar Cadet Pilot Preparation Course Highlights :
Qatar Cadet Pilot Entrance Preparation Course, we have amassed the themes dependent on various subjects, clarified, which is straightforward and put bunches of models for the composed test. Comparable MCQ questions are masterminded your better practice of the entrance test 2022. Essential flying direction and mindfulness can be of incredible assistance to competitors who have no flying foundation. Online reenacted tests are additionally remembered for this course to make you arranged in all perspectives.
SAT ( Scholastic Assessment Test ) Preparation for Cadet Pilot Aspirants.
ACT ( American College Testing ) Prep - Written, Mathematical, Verbal, and Scientific Skills for Qatar International Aspirants.
IELTS prep kit
Airline Interview Preparation Kit and confidence booster.
STEM Boost Up.
AVIATOR CLOUD brings you the Qatar Cadet Pilot Test preparation module from our in-depth research and experience in the Aviation Training field. From our long experience in the past seven years, we have figured out the problem afresh Pilot aspirants face. It is what to study, where to learn and how to prepare.
Students get confused with covering the syllabus. No doubt, Physics, and Maths are the backbone for any pilot entrance exam like the IIT or MIT. But only Physics and Maths are not enough for being a Pilot. Airlines chose those candidates whom they could see the Airline's future commanders and flag bearers. You have to go that extra mile to develop those qualities to make an impression on the interview board. It combines knowledge, understanding of STEM, analytical skills, problem-solving in real-time, presence of mind, hand-eye coordination, stress management, personality, and many other factors that matter. We designed our course to start with the basics and gradually upskill yourself to the desired level.
Who Can Join This Course?
Anyone from any country who has already applied for the Qatar Airways Cadet Pilot Program and is waiting for the assessment and Interview can join the course.

Anyone who wants to the Cadet Pilot Program in future and needs assistance in applying and preparation can join the course.


Any Pilot enthusiast and career counselor who wants to guide and teach students can use the course as a reference tool.

Minimum Qualification for the preparation course : 10+2 Physics and Maths.
Frequently Asked Questions
When does the course start and finish?
The course starts now and valid for one year! It is a completely self-paced online course - you decide when you start and when you finish. You can prepare it as per your assessment schedule.
How long do I have access to the course?
How does one year access sound? After enrolling, you have unlimited access to this course up to one year - across any and all devices you own. We wish you clear your assessment before that.
What if I am unhappy with the course?
We would never want you to be unhappy! If you are unsatisfied with your purchase, contact us in the first 30 days and we will give you a full refund.
Disclaimer : '' Qatar Airways Cadet Pilot Programme'' is a trademark of Qatar Airways. Aviator Cloud has no association with it. This course doesn't claim your selection in the Qatar Airways. Qatar Airways has the sole right to conduct exam, select candidates and make rules for the same. The objective of the course is to help you in preparation and bring out to your optimum potential. Joining in the course is your individual choice.
APP Suspport
Download our app and access this course on your iPad. After enrolment, put your registered email and password in the app to get your access.