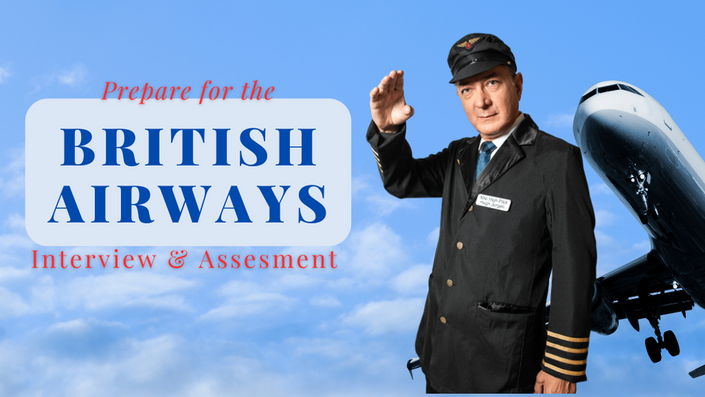 British Airways Pilot Interview Preparation
"Up Your Flying Game: Ace the British Airways Pilot Interview and Assessment with Expert Guidance"
Enroll in Course
Our British Airways Pilot Interview Preparation course provides you with comprehensive guidance and resources to successfully navigate the interview process. With subscription-based access to question banks, group exercises, and practice tests, you will be well-equipped to tackle every stage of the assessment.
Course Features:
Group Exercises: Participate in a variety of group exercises, such as managing a cruise ship launch during a storm, which will test your decision-making and teamwork abilities. The assessors will challenge you by introducing unexpected changes to the situation.
Question Bank: Access our extensive question bank, featuring 100 competency-based and flying-related questions gathered from candidate experiences. These questions will help you prepare for the types of inquiries you may encounter during the assessment.
Applied Mathematics Test: Improve your mathematical skills with our practice section, featuring over 100 questions with detailed explanations. The test section consists of 24 random questions with answers to simulate industry-standard assessments.
Verbal Reasoning Test: Enhance your ability to follow written instructions and interpret technical texts through our Verbal Reasoning Test, which includes 9 short texts and 4 questions per text.
Simulator Preparation: Learn the ins and outs of the simulator experience, including acting as Pilot Flying (PF) and Pilot Not Flying (PNF), and prepare for your assessed flight with a 10-minute non-assessed handling practice.
Subscribe to our interview gouge to gain full access to group exercises, sim preparation, and more. This course will help you develop the essential skills and knowledge required to excel in the British Airways pilot assessment process. Enroll today to take the first step towards your dream career in aviation.
British Airways Future Pilot Programme - Preparation Online Course
Elevate your prospects for success in the British Airways Future Pilot Programme with our comprehensive online preparation course.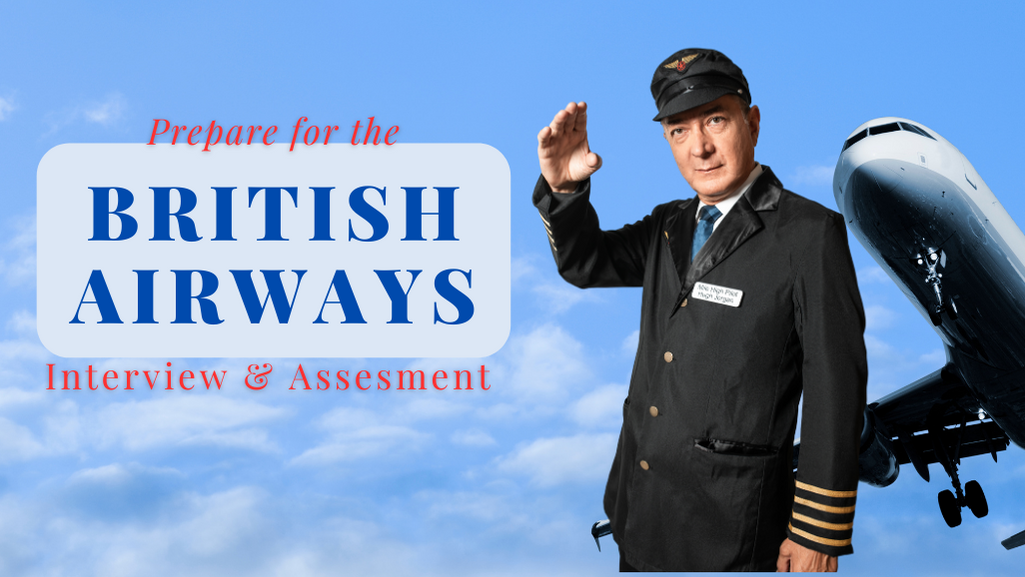 Important questions for British Airways Pilot Interview
Why have you chosen British Airways as your preferred airline to work for?
How do you handle stress and maintain focus during long-haul flights?
Can you describe a time when you had to make a critical decision under pressure?
How do you stay up-to-date with the latest developments in aviation technology and regulations?
What do you believe is the most important quality a pilot should possess?
How do you prepare for a flight to ensure all safety protocols are followed?
Describe a time when you had to work with a difficult colleague. How did you handle the situation?
How do you manage the balance between assertiveness and collaboration in the cockpit?
What steps would you take if you suspected a fellow crew member was under the influence of alcohol or drugs before a flight?
How do you maintain a healthy work-life balance with the demanding schedule of a pilot?
Describe a time when you had to handle an emergency situation in the cockpit. How did you manage it?
Can you explain the principles of Crew Resource Management (CRM) and its importance in aviation?
How do you stay motivated during extended periods of time away from home and family?
Tell us about a time when you had to adapt your communication style to better collaborate with a team member.
How do you keep yourself and your skills up-to-date during periods of downtime or between flights?
What are your thoughts on the increasing role of automation in aviation, and how do you see it impacting pilots' roles in the future?
How do you handle and learn from mistakes you've made in the cockpit?
Can you explain the significance of crosswind landings and how you approach them?
Describe a time when you had to deal with a passenger-related issue during a flight. How did you handle it?
How do you remain vigilant and ensure that safety is the top priority during routine flights?
What challenges do you think British Airways will face in the coming years, and how can pilots contribute to overcoming them?
How do you manage fatigue during long-haul flights and layovers?
Tell us about a time when you took the initiative to improve a process or procedure within your previous airline.
Can you describe a scenario when you had to make a difficult decision regarding passenger safety or comfort? How did you handle it?
Why should British Airways choose you to be a part of their team of pilots?
Join course for more questions and detailed answers.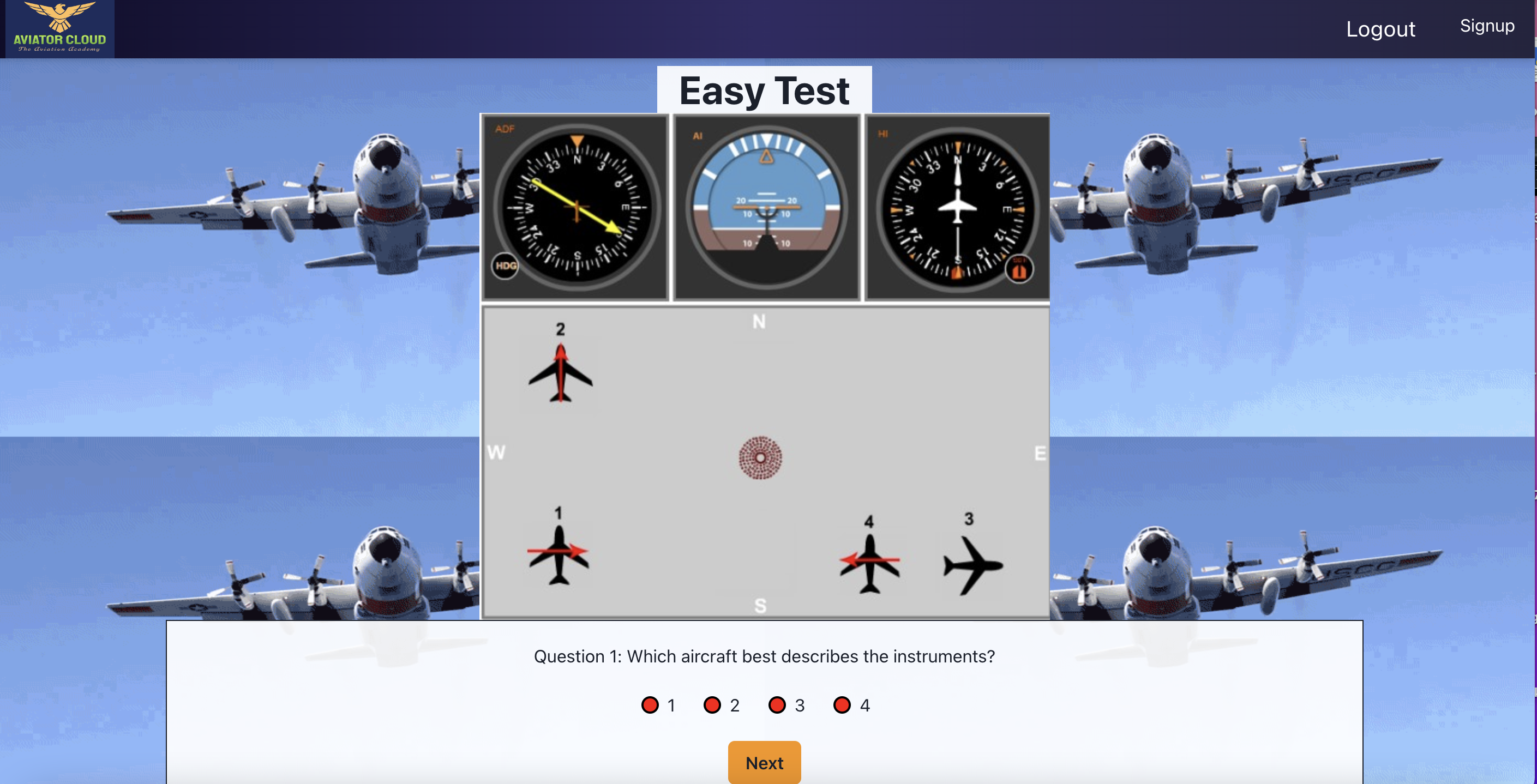 British Airways Pilot Assessment Group Exercise topics and scenerios.
Topic: Weather Decision Making Scenario: The team must decide whether to delay, cancel, or proceed with a scheduled flight in the face of an approaching severe storm. Factors to consider include passenger safety, financial implications, and potential knock-on effects on other flights.
Topic: Medical Emergency Scenario: A passenger on a long-haul flight experiences a serious medical emergency, and the team must determine the best course of action. Considerations include diverting to the nearest suitable airport, continuing to the destination, and the impact on other passengers and crew.
Topic: Environmental Sustainability Scenario: British Airways has set ambitious sustainability targets, and the team is tasked with brainstorming and prioritizing pilot-led initiatives that will contribute to reducing the airline's carbon footprint and minimizing environmental impact.
Topic: Flight Disruption Scenario: A major technical issue has caused widespread flight cancellations and delays. The team must create a strategy to manage the situation, considering aspects such as rebooking passengers, crew scheduling, and maintaining customer satisfaction.
Topic: Crew Resource Management Scenario: The team is presented with a hypothetical in-flight situation where communication breakdowns and conflicting opinions arise among the crew. The task is to analyze the situation, identify the key issues, and devise strategies to improve crew resource management.
Topic: Cabin Safety Scenario: The team is asked to review and propose improvements to British Airways' cabin safety procedures, taking into account passenger comfort, crew efficiency, and compliance with regulatory standards.
Topic: Emergency Evacuation Scenario: An emergency landing has been executed at a remote airport, and the team must develop a detailed plan for evacuating passengers and crew, coordinating with local authorities, and handling the aftermath.
Topic: Pilot Training and Development Scenario: British Airways aims to improve its pilot training and development program. The team must brainstorm ideas, prioritize the most effective strategies, and present a proposal to enhance the current system while maintaining safety and regulatory standards.
Topic: Fuel Efficiency Scenario: The team is tasked with identifying and discussing potential measures to improve fuel efficiency during flights. This may include changes in flight planning, aircraft maintenance, and operational procedures.
Topic: Dealing with Unruly Passengers Scenario: The team is presented with a situation involving an aggressive and disruptive passenger on board. They must discuss potential responses and strategies to handle such incidents, considering the safety and well-being of all passengers and crew members.
Join course for more Group Discussion Scenario and detail conversation script of 5 members.
Your Instructor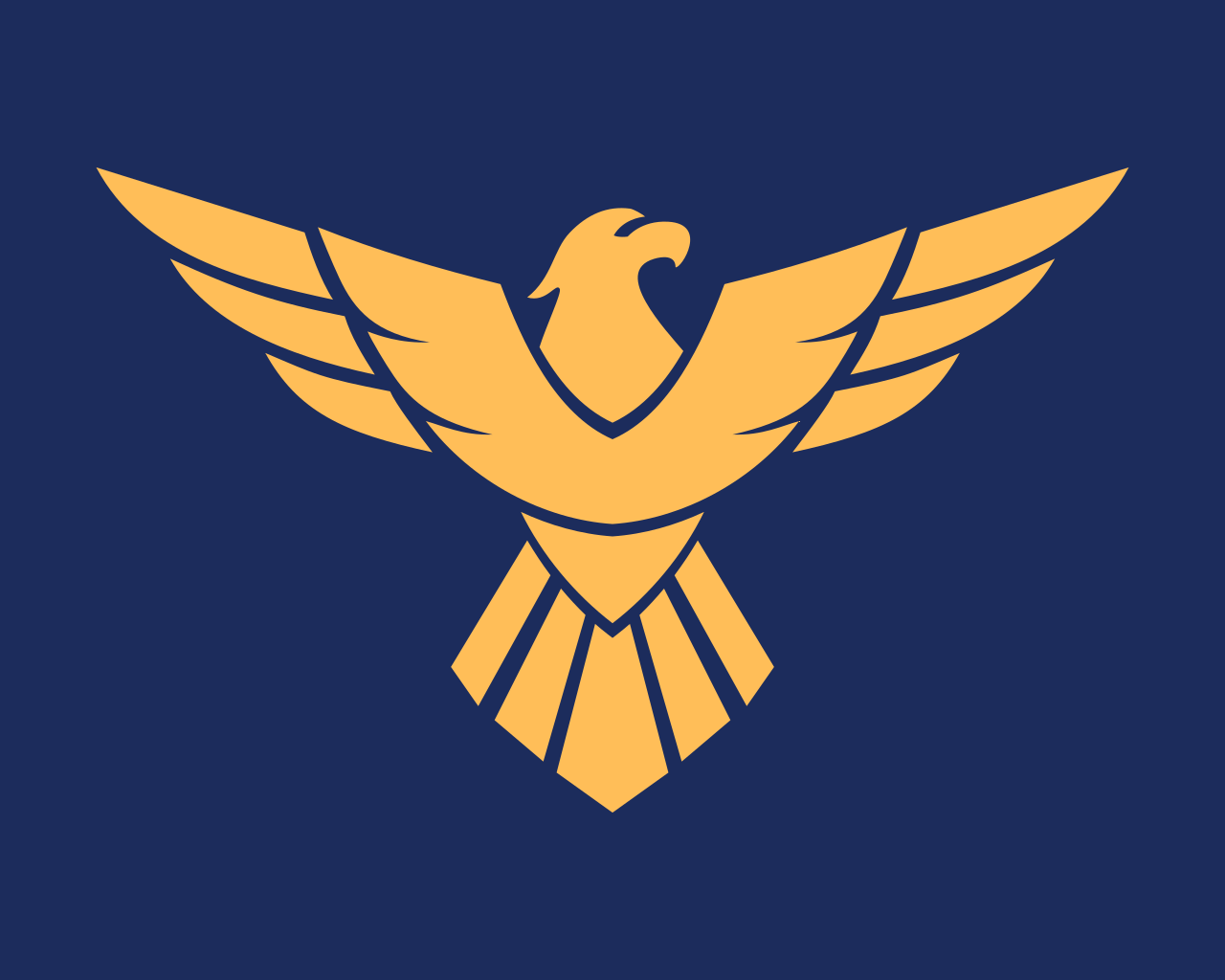 Frequently Asked Questions
When does the course start and finish?
The course starts now and never ends! It is a completely self-paced online course - you decide when you start and when you finish.
How long do I have access to the course?
How does lifetime access sound? After enrolling, you have unlimited access to this course for as long as you like - across any and all devices you own.
What if I am unhappy with the course?
We would never want you to be unhappy! If you are unsatisfied with your purchase, contact us in the first 30 days and we will give you a full refund.