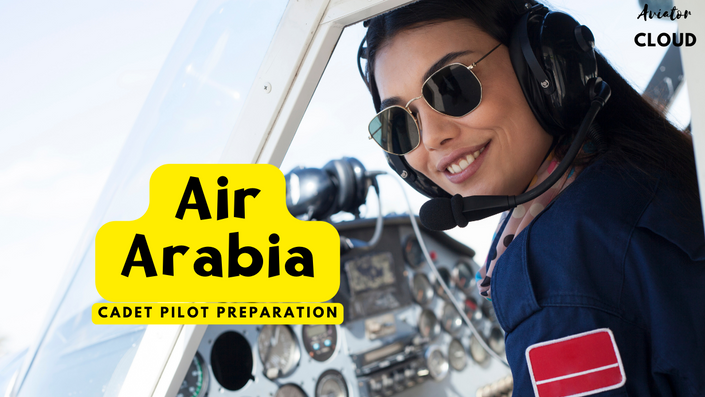 Air Arabia Cadet Pilot Program - Online Preparation & Assistance Course / Classes
Air Arabia MPL Cadet Pilot Programme Preparation - Aptitude-GD and Interview Preparation- cost/salary/fees - program reviews
Watch Promo
What is Air Arabia Cadet Pilot Program?
Air Arabia Cadet Pilot Program is a MPL program open to all nationals conducted by Alpha Aviation Academy in partnership with all Air Arabia. Pilot aspirants must successfully finish a pilot aptitude test before before joining this flight-training program, and it is handled by Alpha Aviation Academy. Air Arabia Cadet Pilot programme is a multi crew pilot license at Alpha Aviation Academy which is ATPL - EASA integrated. It includes a single engine aircraft training on Garmin-1000, FNPTII fixed base simulator, A320 MFTD simulation, A320 FFS, aircraft base training and 1500 hours of line training. Flight cadets fulfilling the expectations of the airline Is going to have the ability to continue with the role as a First Officer about completing their training arrangement of their long run together with Air Arabia.
Who can join Air Arabia Cadet Pilot Program?
Any national can join the Alpha Aviation Academy meeting the criteria and standard imposed by the academy. It is open to all nationalities. To join Air Arabia Cadet Pilot Program, pilot aspirants of any nationality need to follow the latest information and criteria of Air Arabia. We take no authentication guarantee of the information other than Air Arabia website.
Eligibility Criteria for AAA Alpha Aviation Academy :
1. Open to all genders.
2. Open for All Nationalities.
3. Age between 17 - 35 years.
4. Height between 155 - 195 cms.
5. High school or O - level diploma.
What is the admission process at Alpha Aviation Academy for Air Arabia Cadet Pilot Program?
The admission process at AAA starts with the filling up of the admission form along with submission of required documents. You have to get appointment for an assessment after submitting the assessment fee. We have explained the detailed user experience to comply with the admission process in the course.
What does the AAA Assessment Test consist of?
The enrolment assessment undergoes three phases.
a. Pilot enrolment aptitude test.
b. Aero medical fitness test.
c. Panel interview.
Potential international students are accountable to his or her traveling, lodging, and visa arrangements on their trip for the Academy to its enrolment examinations. Upon enrolment, the Academy will aid with offering students a house visa. Potential international students traveling into the UAE for enrolment examinations are suggested to turn in an application to get a permit (vacationer or see ) using a minimum of a month's legitimacy to accomplish all of the examination phases and enrol receiving powerful benefits along with becoming picked.
Air Arabia AAA Cadet Pilot Selection Stages :
Phase 1: ADAPT Evaluation (Maximum 2 Efforts )
Advanced Level Personality Questionnaire (APQ)

Future Aptitude Selection Evaluation

Progressive Maths and Physics

English Speech
Cognitive Foundation
Logical Reasoning
Flight-simulation (Fixed Wing)

Co Ordination and Control (Ball-game )
Phase 2: A UAE GCAA

Class-1 medical certificate
Period 3: Personal Interview (Maximum two Efforts )
HR interview
Aviation understanding
Current affairs

General understanding
Technical understanding
Character growth (grooming)

Situational awareness

We help you attain your highest potential for the Air Arabia Cadet Pilot Program by giving you top quality training in this skilled instructor's course.
Because Air Arabia's assessments are a potent factor in the hiring method, pre-practicing is crucial in strengthening your dream job. It's worth your time and effort to be fully ready for the exam. By practicing beforehand, your chances of success skyrocket. Why tempt fate, get started our online course, and ace your exam now!
Air Arabia Cadet Pilot Program Online Preparation Course features :
1. Guidance and assistance to fill up the admission form, fees / payments and cost evaluation for Pilot training.

2. Documentation guidance like passport, visa, sponsor's documents and other important aspects.
3. Assistance to write the stunning aviation CV/Resume required for the MPL program.
4. Full study materials for the assessment test. ( see below )
5. A bundled course for Airline Psychometric and Personality Test Preparation.
6. Airline Interview Preparation, Interview questions and video lectures. On demand one-to-one demo interview session with airline pilot. ( not included in the course )
7. A bundled course FUTURE PILOT FOUNDATION PROGRAM which is very effective before joining your Air Arabia Cadet Pilot program, MPL.
Drawing from our vast experience in the pilot training domain, Aviator Cloud presents the Air Arabia Cadet Pilot Online Preparation Course. This program has been meticulously designed to offer a deep dive into the intricate aspects of the Air Arabia Cadet Pilot selection process.
Key Learning Outcomes:
Detailed Program Insights: While some information is accessible on our website, this course provides an in-depth exploration of the Air Arabia Cadet Pilot Program's nuances, ensuring clarity and thorough understanding.
Selection Process Mastery: Familiarize yourself with every stage of the selection process, arming you with the knowledge and preparation to approach each step confidently.
Airline Psychometric and Personality Enhancement: As a crucial part of this course bundle, this module is crafted to shape your mindset, aligning it perfectly with the expectations of premier airlines.
Cognitive Aptitude Test Practice: Our course offers rigorous practice sessions for cognitive aptitude tests, a pivotal part of the selection process, ensuring you're well-prepared to tackle these challenges.
Comprehensive Interview Training: Benefit from our exhaustive interview preparation module. We cover a wide array of questions, spanning technical, personal, and HR domains, to ensure you're ready to impress at every turn.
Interactive Discussion Platforms: Dive into vibrant discussions on our PPRuNe-inspired forum. Engage with peers, discuss course content, share insights on fees, salaries, and gain a holistic perspective on the entire selection endeavor.
Which Aircraft is flying North?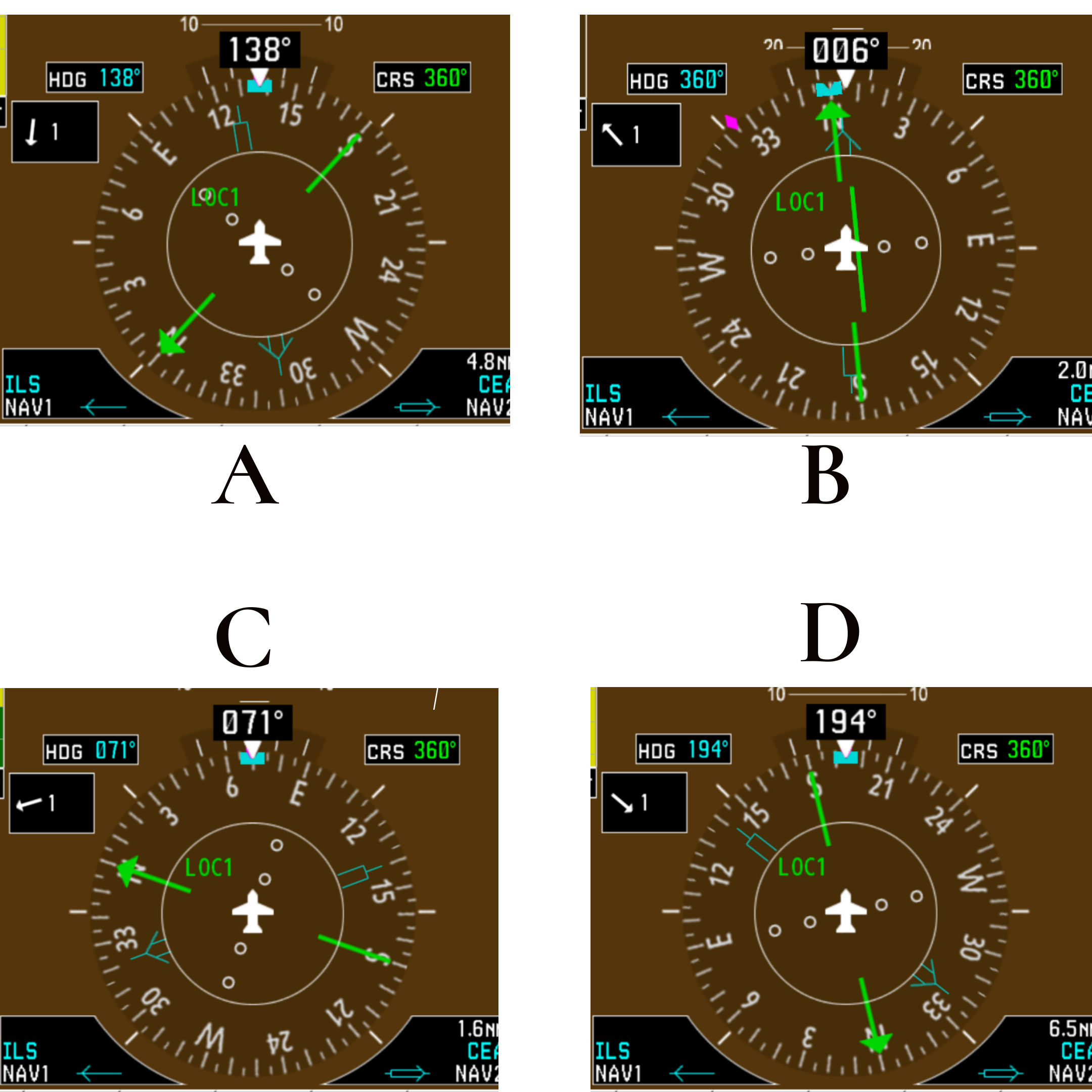 Airline Psychometric and Personality Preparation
Aptitude Test Preparation for Airline

Progressive Maths and Physics Revision and preparation

General English and Aviation English
Cognitive Foundation Preparation
Logical Reasoning
Co Ordination and Control - Multi Tasking

Interview Preparation
Aviation Orientation and Airline Case Study for awareness and interview.
Psychometric Evaluation Personality Evaluation:
It's all but impossible to get ready for such evaluations. The most elegant solution to answer those questions will be to BE your self and BE HONEST in the Air Arabia cadet Pilot Program! Before you answer that a character survey, learn about the organization and choose whether you'd like its own culture, and it's the sort of place that you will flourish in. When it's, then employ confidence because comprehension, take some time on each question, and answer it in a means that demonstrates to you the perfect candidate for that job and company. You will get the preparation module in the course.

Group Task:
Group Task can be an examined conversation practice that involves a small set of applicants (usually 8 10 people), after having a question posed by a part of a business's recruiting team. Throughout your examination, together with Air Arabia, you're going to have to participate in class activity with different candidates. The interview panel will probably show up as observers in the cadet pilot selection process. Few Cases are: What items could the group save out of the burning house and the sequence? A provider should fire employees because of financial emergencies, who'd you fire? Connect us to observe that the rest of the collection exercises!

Online Community
Our community forum is a superb way to receive information, find advice, and meet with other community members that share your interest and fire.Here you have the opportunity to ask questions to find invaluable info regarding the Air Arabia pilot option regarding fees, cost, salary like PPRuNe. Candidates who have passed the choice will probably share their assignment experience along with you.

O - level / JEE level Physics and Math / STEM :
The foundation of your physics and math is the backbone of your pilot training and key to success. The importance of a strong foundation of 10+2, school-level STEM can never be ignored. In any Pilot selection exam, it is examined to the highest level. In this course, we have provided materials to brush up your STEM to practice and solve JEE level MCQ questions to accel your success in the Air Arabia Cadet Pilot Test.

Course Curriculum
Introduction to the Course
Available in days
days after you enroll
Cognitive Aptitude Tests for Air Arabia Cadet Pilot Test
Available in days
days after you enroll
ADAPT Test - Advanced Personality Questionnaire ( APQ ) for Air Arabia Cadet Pilot Exam Candidates.
Available in days
days after you enroll
NO COURSE EXPIRY. JOIN TODAY - PREPARE AND PRACTICE FOR AS LONG AS YOU WANT. NO EXTRA COST.
TESTIMONIALS :
'' I have personally gone through the preparation module and ADAPT practice and I found it very useful for the Air Arabia Pilot aspirants.''
Capt. S. Verma , Ex-Pilot , Jet Airways.
Courses Included with Purchase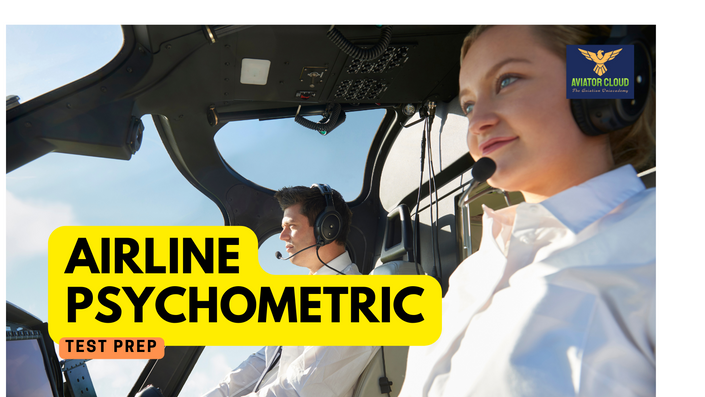 Psychometric Test Prep for Pilots - Airline Pilot Aptitude Test
Prepare your upcoming Psychometric Test for Airline Pilot Recruitment Exam. AIX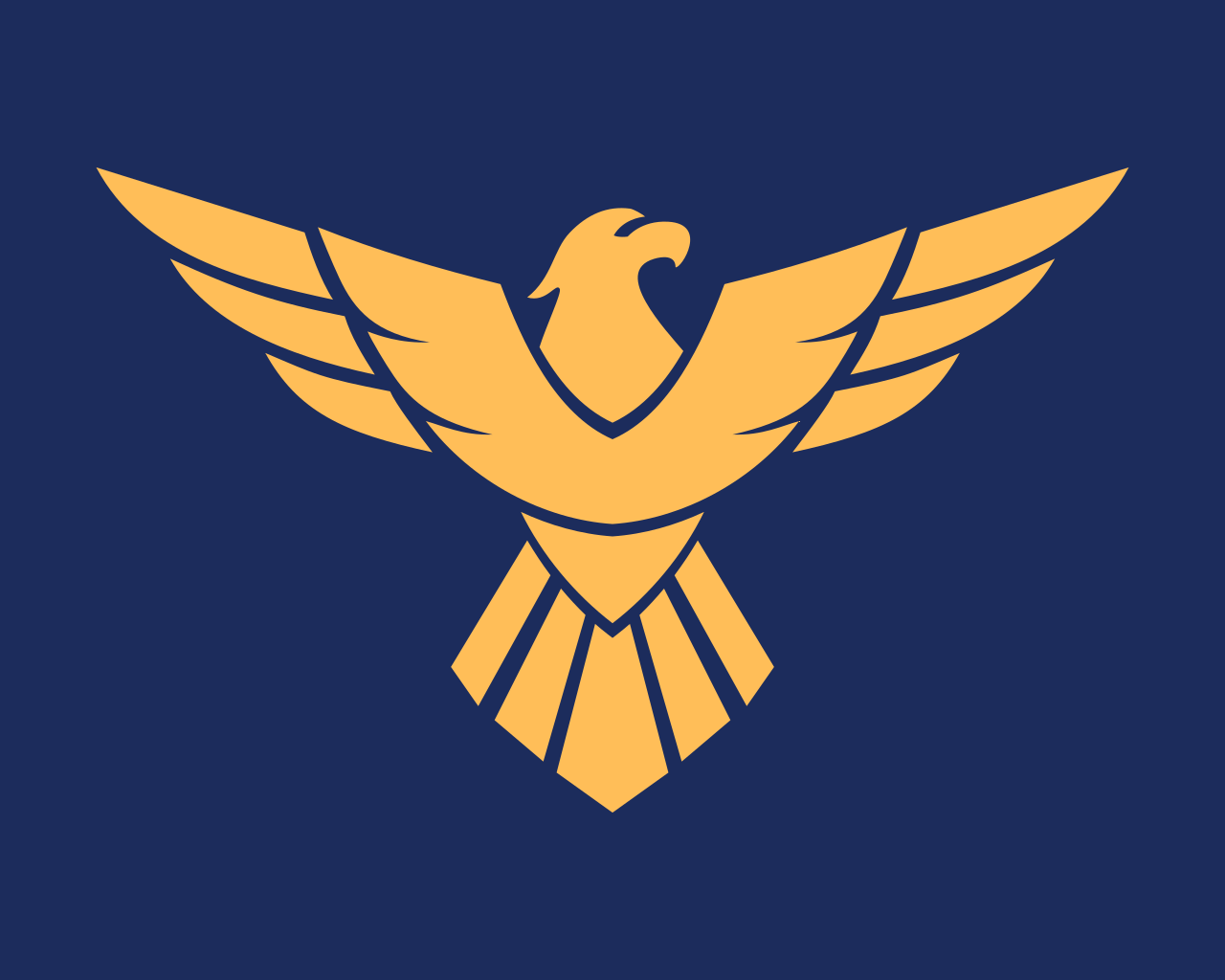 ₹3,500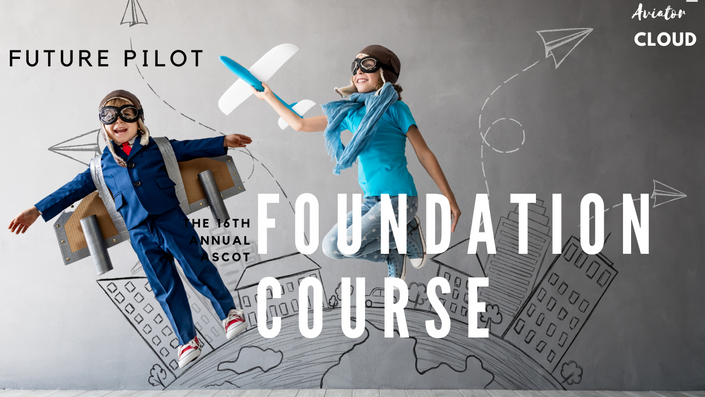 Pilot Training Foundation Course - Aviator Cloud
If you want to become a pilot but don't know where to start… Start here!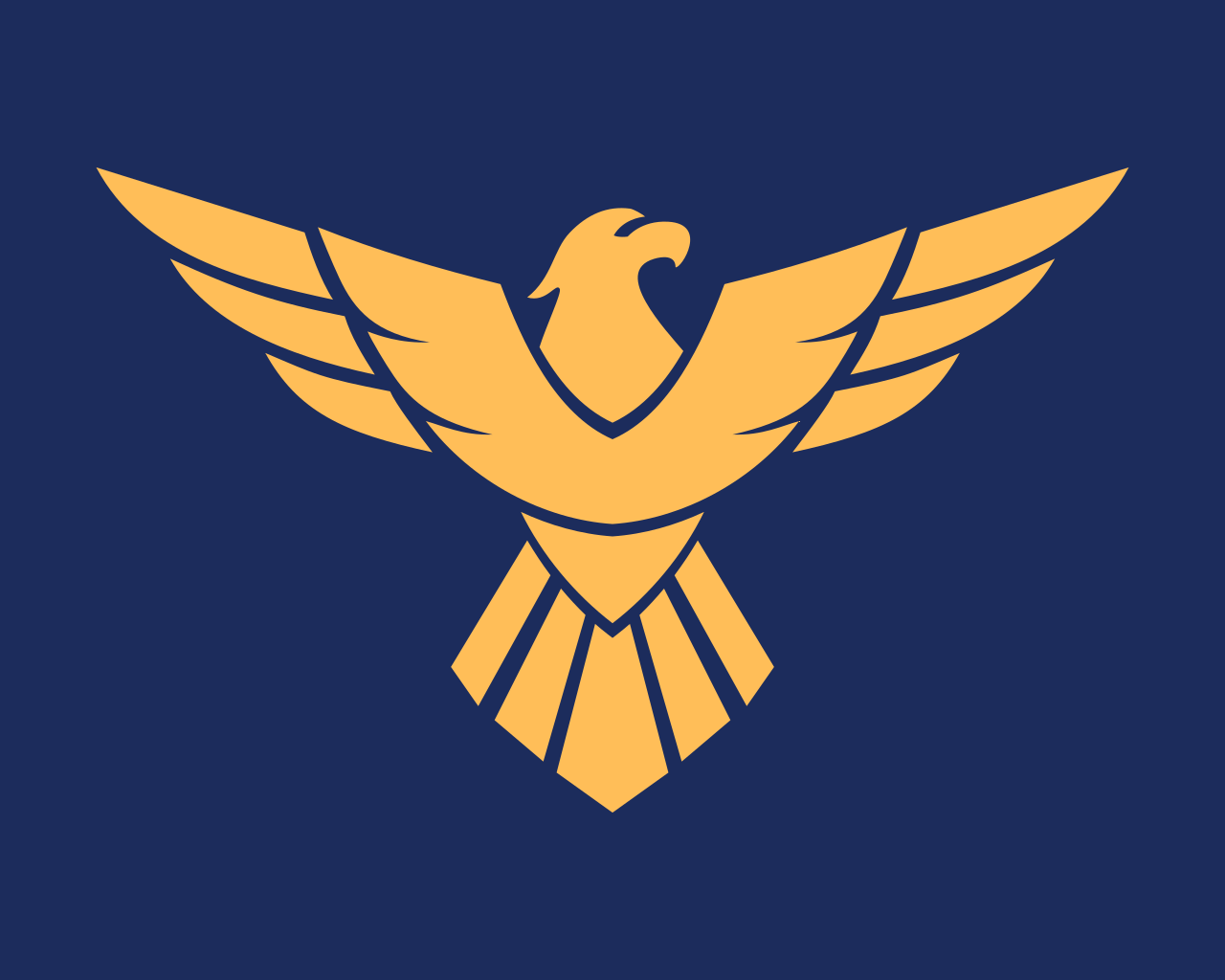 $39
Original Price: ر.س3,539
Frequently Asked Questions
When does the Air Arabia Cadet Pilot Program Preparation Course start and finish?
The Air Arabia Cadet Pilot Program Preparation Course starts now and never ends! It is a completely self-paced online course - you decide when you start and when you finish.
How long do I have access to the Air Arabia Cadet Pilot Program Preparation Course?
How does lifetime access sound ? After enrolling, you have unlimited access to this course for as long as you like, if you choose lifetime access - across any and all devices you own. You can choose our monthly package too. Join Now to the Air Arabia Cadet Pilot Program Preparation Course coaching.
What if I am unhappy with the course?
We would never want you to be unhappy! If you are unsatisfied with your purchase, contact us in the first 30 days and we will give you a full refund.
The information on these pages was arranged by pilots sharing their experience. The articles on this particular page should be useful for preparation purposes only. Air Arabia Cadet Pilot Program is a signature of this Air Arabia airline, and we don't have any relation to the choice procedure. This prep class usually takes no responsibility for the credibility of the advice given here. The cadet pilot application is alone property of the airline.
APP Suspport
Download our app and access this course on your iPad. After enrolment, put your registered email and password in the app to get your access.