Corona Virus effect on air travel had a great impact. It has changed the air travel behaviour of people. India was improving as a global hub of aviation is now facing the corona virus effect on air travel.
After the coronavirus crisis is over, when you start air travel once again, you can see many changes from air fares to cabin layouts. This can take you into a new era of air travel such as short routes, pre-flight health check-ups. According to Bloomberg, when the world's airlines are confident of their operations and waiting to recover from this crisis, their intention and need behind it is to work again with major changes.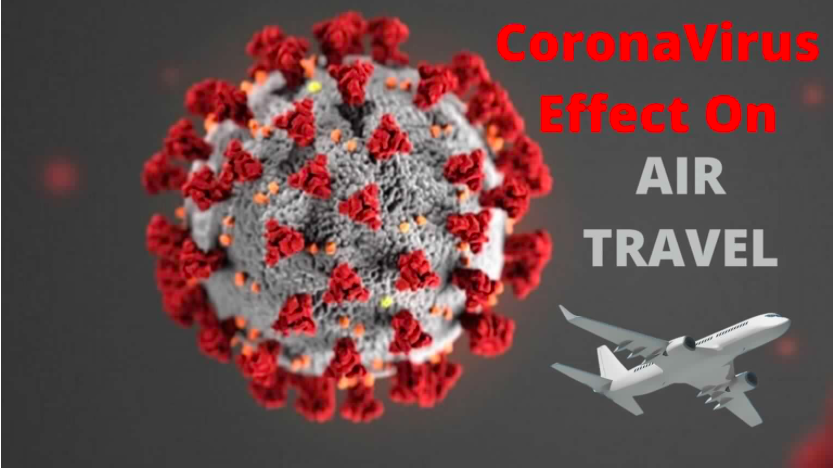 Huge changes on the pocket:
According to Volodymyr Bilotach, lecturer at Air-Transport Management at the Singapore Institute of Technology, some premium cabins of aircraft can be upgraded. As a result, the difference between high class and economy seats will be revealed. According to Billotach, airlines may charge different fees for baggage check-in, legroom and food depending on the fare of passengers. According to the International Air Transport Association (IATA), even before the spread of the virus, airlines were earning only $ 3 per person, but in Europe and the US the figure was $ 5 and 17 respectively.
Cabin crew will also change:
According to the IATA survey, currently 40 percent passengers will wait for about six months for the aircraft to travel even after the corona crisis is over. EasyJet airline company that travels to people at a low price is planning to keep the middle seat vacant. So that passengers can be assured of safety. Korean Air Lines has provided masks, gloves, goggles and protective gowns to its cabin crew.
Less passengers, more trouble:

Wearing a face mask can reassure passengers, said IATA chief executive, Alexander de Juniak, but it will be challenging to keep the middle seats empty. Keeping the seat empty will reduce the passenger numbers in the aircraft and will add further trouble for airlines. It will take time to recover from the Corona crisis Siriam, the aviation sector analysis firm, has reduced the seat capacity of the aircraft by more than 70 percent since January. Delta Air Lines Chief Executive Officer Ed Bastian said that it may take us two to three years to reach the old stage.
Threat on jobs too:
About two-thirds of the world's 26,000 passenger aircraft are on the ground, and 25 million jobs are under threat. IATA has warned that passenger aircraft could face a $ 314 billion reduction in ticket sales this year. If government help is not available, half of these companies can go bankrupt in two to three months.
Who will survive this battle:
Bilotach said that if the airlines fail, it will result in less competition. Monopoly in the industry will increase. He said that large but low-cost airlines might survive this crisis. Fewer aircraft will reduce many routes and may increase prices.
Gaz on short distance trips:
High-speed rail travel can be preferred by people over Europe and China. At the same time, this trend can be seen in other areas as well. There is already a movement in Europe to discourage short-haul air travel for environmental reasons.
Expectations remain:
Jared Herkheim, managing director of ICF International, says that there will be a demand to go out with family and friends as soon as restrictions are lifted. Professor Rico Markert of Sydney University's Business School says the cleanliness issue will be left behind if airlines reduce prices to bring back passengers.